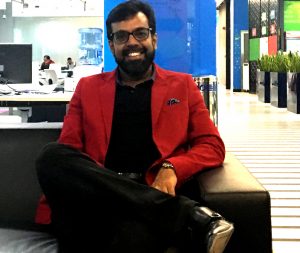 Kapil Garg, A post graduate in management started his venture CNET Infosystem in Year 2000 now formally named as CDOTNET Infosystem after serving for 4 year to Industry. With Post graduation in management with techno commercial background and a science degree with flare of working experience in many industries like Media, IT, Advertising, NGO, Real Estate. After working with many corporate he choose to make his own path in the field of technology, specially WEB. He visualize way back that future is online marketing and if a corporate need to have edge on others he must invest in INTERNET BASED marketing and technology. At that time many of big corporate even during his JOB never agreed to his idea and futuristic approach. So he choose to start his own venture for web based solutions and marketing. Today no wonder most of corporate are choosing Internet marketing; as predicted using web based branding, digital Media and social media marketing in a big way and today it's a lifeline of consumers as well.  Started with just small team of three, today company has surpasses many big vendors in terms of quality solutions and result driven marketing. Keeping his profile at very low level, with down to earth attitude, he help every individual, company and friends to choose right mix of technology and product to increase the success rate. A fun loving and with humor in his pocket, ready to make anybody happy, with choose to be happy attitude. Served with many workshops on Technology, Business Process, Self Motivation and life style and helped community in many way.
My Family: Born in India with 3 siblings and all are elder to me. We live in India and my extended family is in to various business like Investment, education, real estate etc. My family always supported me to do what I wish.
Childhood: Wow…that was amazing with all possible thing that one can imagine. From playing and driving in rain to bunk the classes sometime for fun. I always have love for music and people around. Like the company of friend on a road to no where. But as I grow my ethical approach stop me for many things to do, but that is the way I choose to grow.
Growing: Initially with bit shy nature, I always took up the challenging jobs at work and even school and college level. I launch and manage events, trips events at collage level and later taking totally new job to implement which was totally a new idea or first time job. Worked at a company that setup the few first DSL network in Delhi India with private telecom exchange. Setting up the branch office and exploring new market for internet usage. Learning new thing always push me to do new thing so I switch over may company to explore many segment of industry like Technology, Internet, Media and advertising.
Why own venture: It was year 2000 when one day I feel very rejected as many people never understand my idea of choosing Online aspect of doing business and that push me to start something my own to the birth of CNET Info system which now changed to CDOTNET Infosystem as name itself say many things that we actually do.
My take on Internet Marketing and Digital Media: My Q is can you avoid it? and grow faster without it? Today thinking a life without Internet and Digital media is almost a dead idea. It is the place where we have everybody sitting and waiting for you to reach out. For a Poet or visionary even, they also need it now or they can rest in nature, unknown.